Welcome to the World of HR
April 2017
What pops up in your mind when you hear about HR? Loads of paperwork, attendance reports, job interviews? The truth is that the Department of Human Resources is responsible for a lot of things. Today, we're visiting the office of our business partners.
Hanka, Katka and Miloš have been working at Notino for some time and they're usually the first ones you meet when applying for a job at our company. Originally they specialised mainly in recruitment, but after we'd adopted the business-partner model, they each have their department that they're responsible for. What exactly does their job entail? What are they looking for when conducting a job interview and what would be their advice for future job applicants?
How did you come to work in HR?
H: It's quite funny, actually. When I was 15 and trying to decide what to do with my life… Okay, seriously. I got interested in HR back when I was a university student, so I decided to become an intern at Vodafone where I was pre-selecting job applicants. Then I briefly worked in event management, and my first job after graduating was at a recruitment agency where I became familiar with the whole scope of HR.
M: It was definitely fate in my case! I moved to Brno and was looking for a job, so I sent my CV to a recruitment agency. Their clients weren't offering any suitable positions at the time, but the agency saw that I had a lot of business experience and knew about IT, so they offered me a consultant job—and I was hooked.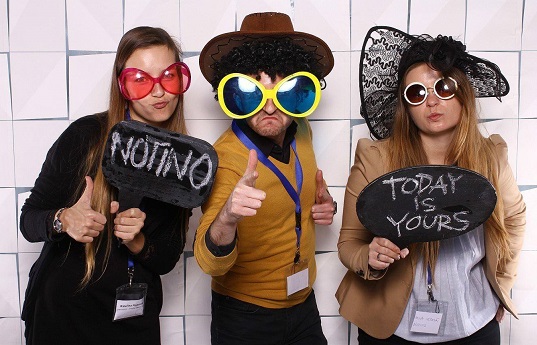 Do you remember your first interview as a recruiter?
K: I do, it was a Skype interview with an IT specialist from Portugal. It was kind of crazy because he was sitting at home in his living room, with his wife and kid in the background and a cat walking back and forth across the sofa.
M: Not really. I just remember the first person I successfully found a job for. It was a senior ABAP developer and I managed to place him only two weeks after starting my job. I was quite proud of myself.
And what about your job interview at Notino?
H: I remember that one very well. Back then Notino was still called Parfums. I met up with Kačka and Miloš at a coffee shop in the centre of Brno… and they didn't hire me. It wasn't until two months later when they called me back and asked me if I was still interested.
M: I remember mine as well, mainly because I managed to break my hand in a skateboarding accident shortly before that. I learned about the job from my friend who was already working at Notino. It was a challenge, so I said yes without much hesitation. I saw it as a new opportunity. My position was somewhere between recruitment and HR marketing, plus I was excited about the chance to come up with a new strategy for IT recruitment and employer branding.
What does your typical day at Notino look like?
H: To be honest, every day is different. This morning I went to customer service to sort out some problems with accessibility and make plans with their analyst to play table tennis in the break room—we've been talking about it for a month! Then I had a meeting with the pricing department, and now I'm talking to you.
K: I'm constantly running between different departments and everywhere I go, someone needs my help with something. So I do what I can, I explain things, I have a lot of meetings with coaches, managers or my own team. It often feels like I've only been at work for ten minutes instead of ten hours.
M: It's like flying a Boeing--you're always juggling about twenty different tasks at the same time. But it's a lot of fun.
What do you enjoy most about your job?
K: For me it's the freedom and the fact that I have enough space for creativity. For instance last year I was responsible for organising a Christmas party for 300 people, and now I'm working on a new training system at the customer care department. Since we're adopting the HR business partner system, I'm also participating in projects concerning evaluation and feedback.
M: I'm afraid I mostly enjoy the hustle and bustle I keep complaining about. The work here is lively and dynamic, not to mention I'm still heavily involved in the recruitment process in IT. That's an entire independent role in itself, and it's also where I see the real value of my job. I'm helping the company find people who are truly indispensable to it.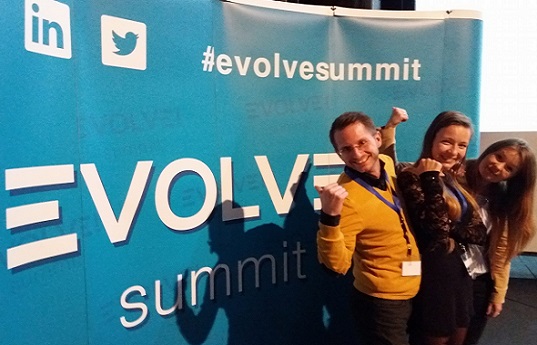 What are the most common mistakes that job applicants make in interviews?
H: Some of them don't know much about the company—for example they have no idea that we're also active in markets outside of the Czech Republic. But my pet peeve are people with the dead-fish handshake.
M: I wouldn't say there's something that makes my blood boil. I just find it unfortunate when the candidate doesn't know what he or she wants to do. They don't really care, they just go to work for the sake of having a job. Luckily we don't get many of those. We try to hire people who have a real vision and know what they love about their job.

What would be your advice for those who come for a job interview?
H: To be prepared, but also to be themselves. It's usually simple—for instance a pricing specialist needs to have common sense and be capable of logical thinking, both of which are highly valued at Notino in general. We're also looking for people who will fit in with our company culture, who are proactive and love their job. There's no need to dress up for the interview, we prefer an informal workplace atmosphere anyway.
K: They shouldn't try pretending to be something they're not… It's no use, I can always tell. And they also need to be able to ask when they didn't quite understand something.
M: A little dance routine would be nice! Just kidding, the main thing is to know that the interview really will be informal. I generally prefer to call it a meeting, because we always try to get to know people the way they really are. And from my experience with recruiting people for the marketing department, I would tell them to specify their responsibilities in previous employments in their CV or their cover letter.
Now that you know our colleagues from HR, you can check out our currently offered positions and maybe meet them in person.
Following article
The Heart of Notino in Rajhrad Previous article
The IT World at Notino