New at Notino
February 2017
New people, new faces, new names, and hundreds of questions—that's what it's usually like to be starting a new job. This is why so-called "onboarding" and orientation for new employees are such an important part of the hiring process in many companies, be it in the form of training, welcome packages, or informal gatherings at a local pub.
What's it like to be a new employee at Notino? And how are we helping new colleagues to adapt to our company culture?
Vendy, HR Business Partner
Vendy started working at Notino in January as an HR Business Partner. She also became the first new employee who benefited from our buddy program.
"On Saturday January 4th, I was still just a girl from Olomouc, and the next day I became a Brno city dweller, so the process was really quick. This also made the first few days quite challenging. I spent my days getting to grips with my new job and my evenings packing, moving and unpacking my stuff. But through all of it, I was really lucky to have my "buddy" Hanča who introduced me to my colleagues and showed me everything I needed to know, including how the coffee machine works. That made my settling in much easier. I would just advise other new employees not to have many preconceived notions about how things work here. The reality always surprises you, and in my case it turned out to be better than I expected. You should also remember that everything takes time. The main thing is that the staff at Notino are really welcoming and friendly to every newcomer."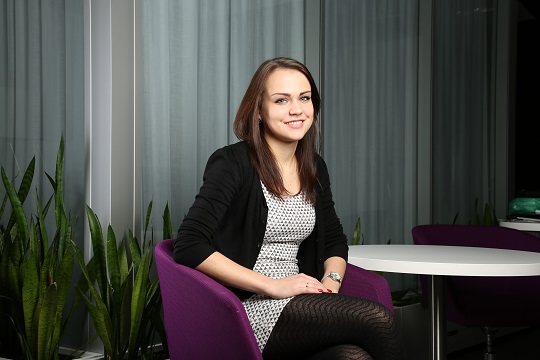 Verča, Emailing/CRM Specialist
Verča joined our marketing department in the beginning of January. She wasn't really looking for a new job at the time, but Vašek, our Head of Performance Marketing, noticed her profile on LinkedIn and contacted her. Verča was intrigued, so she decided to give Notino a try.
"My first days were really enjoyable, mainly thanks to Vašek who is my supervisor. Ever since we started talking, he was like 'There's a desk and a chair just waiting for you here, we're really looking forward to working with you", which I appreciated. The people are what makes this big company feel like a family. I was also really grateful for my onboarding day when I had the opportunity to find out everything I needed to know about how my department as well as others work. All of this has only reinforced my enthusiasm. If you're starting out at Notino, I would recommend not being shy and asking as many questions as possible. What I think could be improved is a clear organisational structure, so that everybody knows from the start who to turn to with specific problems or questions. Figuring that out took some time.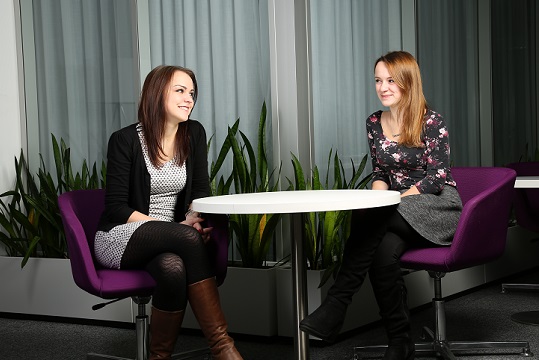 And this is how we help people settle in
 Jitka—one of our HR Business Partners—explains how exactly does our buddy program work: "We have implemented the buddy program to help new employees adapt to our work environment and somewhat alleviate the stress that usually comes with a new job. Every new employee is assigned a 'buddy' whose job it is to show them the ropes, from the perks of our break room to the workflow and everyday tasks. This person is your first guide to Notino and also your first work friend. Our team is full of amazing people, so we have no trouble finding volunteers."
 "We also think it's vital to familiarise the new employee with our company as a whole" says Katka, our HR Business Partner who works with Customer Support. "That's why every newcomer goes through an onboarding day where he or she learns about what each department does and how it plays into the workings of our business. The new employee also meets all the heads of departments, which means that they get to know most of their colleagues in one day. In the afternoon we usually visit our warehouses in Rajhrad to show people how each order is processed."
The department of Customer Support has a whole week of training to teach new employees how to use our systems and develop their soft skills such as assertive communication techniques.
Does our onboarding day and our buddy program sound like something you would appreciate from your next employer? Check out our open positions!
Following article
What Does the Most Fabulous Job in Town Really Look Like?