Meet our new Country Manager Dagmara
July 2017
Notino is a rapidly growing company that is now active in 18 countries within the EU plus in the US. One of our most important regional markets is Poland with over 500,000 satisfied customers in the last year alone. However, our Polish website still bears the name Iperfumy instead of Notino, because the rebranding transition in this particular country will be implemented gradually.
Since March this year, the development and strengthening of the brand on the Polish market has been the responsibility of our new Country Manager Dagmara Brzezinska-Marcu, who came to us with a plenty of experience in the beauty industry. Dagmara has previously worked in Denmark where she was managing the marketing department for Garnier and Maybelline. In 2011 she moved back to Poland where she became the General Manager of the Kérastase Paris brand at L'Oréal Professionnel, furthermore, in 2013 she took over the cosmetic division at Unilever for Poland and the Baltic states. In our interview, we learned that Dagmara also used to live in former Czechoslovakia as a child and that she attended an art school.
 How did you first get to work in the beauty industry?
It was quite interesting. I was still working at British American Tobacco, but I already knew that what really attracted me were aesthetics and the beauty industry. It's not just about cosmetics, it's also the way you see beauty in art, in everything that surrounds you. I don't perceive beauty only in terms of looking nice, but really as an expression of art. I attended music school, so art was, and still is, incredibly important in my life. I am also a business oriented person, so I thought that it could be a good mix and I applied for a job at Coty. I was hired as an Assistant Brand Manager, which gave me the space for growth. Even though the tobacco industry paid better than the beauty one does, it didn't matter. What matters to me is finding a company that works with brands I can identify with. I love cosmetics, when you come to my house beauty products are everywhere, even in my living room.
What do you like about beauty products so much?
The fact that you can actually transform yourself within seconds, and the feeling that you are taking care of yourself. It's not about aesthetics but the feeling that you can take care of your body and the respect you can give it. It's something that should be a second nature to everyone.
How did you start out?
I started as an Assistant Brand Manager. I was responsible for Miss Sporty – make-up brand for teenagers. I had my own little brand to develop but in the same time I was helping Rimmel team in online activations for consumers.
What is it like to work for well-known beauty brands? It sounds like every woman's dream.
It was absolutely exciting and I cannot say a bad word about the companies I worked for. I remember my first promotion, when my ideas were actually being implemented in the stores and I was checking if the customers were really coming to buy the products. When the products were sold out, I was almost crying from happiness. I also had the opportunity to work with the best people in the industry. I remember when I went to New York to present to the board of Maybelline New York and it was the first time I really felt that when you work hard, people will recognize it and it will always pay off.
Some people say that corporations are very rigid and that working there is hard, what's your view on that?
It is hard, but it actually doesn't matter as long as you get along with people and you are building good relations. Corporations have their own rules, you have to be tough, but no-one ever diminished the work of anyone else if you worked really hard. I think that's the most important thing. Second of all, you need to be respectful. You need to respect your team. That was my most valuable takeaway. Corporations are a perfect training field for business management. You learn the processes, the way things work in marketing, sales, logistics, etc. I actually like corporations, but sometimes it's simply a time for change…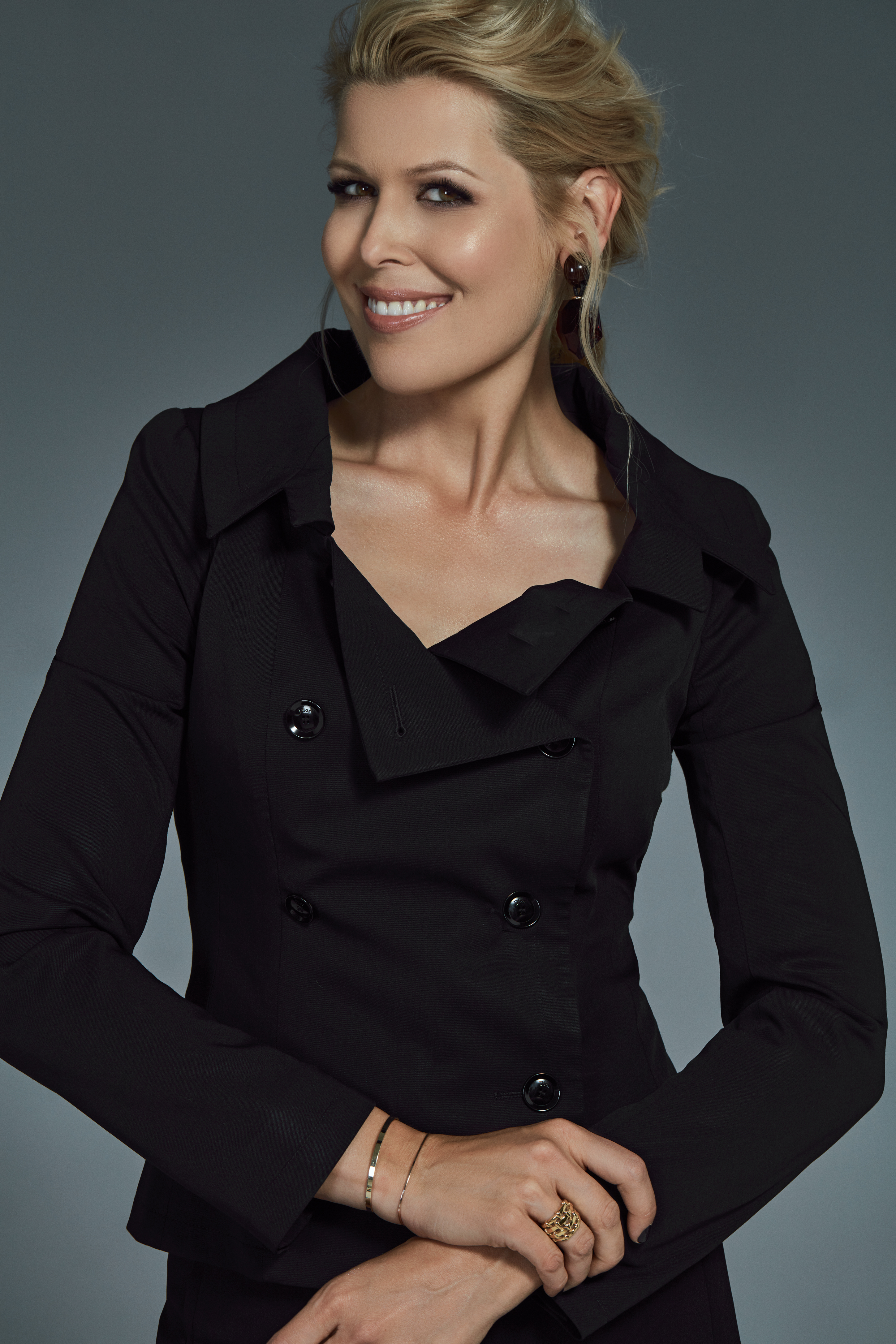 Did you manage to find some work-life balance? If yes, how did you do it?
I'm still learning. This is actually the biggest challenge in my life! If you're indeed dedicated to your work, something else must give way. I think it's important to have really strong friends around you who can tell you "stop, we need to see each other now". But what comes first is my own child - Lara, and it's important to me to manage her very wisely. I always find time for my daughter. After work in the evening I switch off the phone so I can spend quality time with her. You also need to have your own passion. I have so many things I am interested in; I like going to opera, doing sports (I'm training for triathlon next year) and my biggest passion recently – flying (I'm taking lessons to get a pilot licence). On the other hand, I believe that if you work on something you love, then you find yourself thinking about it in the most surprising places! It's not like you can switch off completely, at least not in my case. I never treated my work as an obligatory duty, it's more like having a challenge that I have to think about. Sometimes I even have ideas at 5 o'clock in the morning when I'm sleeping. I keep my notebook next to my bed so I can immediately take a note and then go back to sleep again.
How many hours do you sleep per day?
Right now less than I should, so about 5 to 6 hours. I'm also trying to keep fit, I have recently discovered EMS training method so now I can minimize the time spent at the gym.
What has been so far the biggest challenge in your career?
I think moving to the position in the management board at Unilever. At 33 I was the youngest one there, plus an outsider. All the other people on the board were at least 10 years older than me and have been working for the company for like 20 years. So, it was a great opportunity to show that diversity is important and age doesn't really matter.
Why have you decided to leave Unilever and work for Notino?
I was just finishing maternity leave and I really wanted to try something else. I needed more of a challenge in terms of entrepreneurship. This was the main reason I agreed to meet with Notino because I believe that one thing that corporations might be killing is entrepreneurial thinking. If you have an idea, just do it and don't look for hundred reasons why it can't be done. And if it has results, people will follow. It's important to go outside of your comfort zone and take a risk, because if you don't take risks, you won't gain anything. In Poland we have a saying – if you don't risk you'll never drink champagne. I couldn't agree more
What are your plans for this year with Notino/Iperfumy?
My plans are first of all to put in place really strong business operations; set up all the ways we are going to manage things and of course increase sales while continue building our brand. Right now we are going through the phase of soft rebranding and we need to build Notino as a strong brand. In September we are also planning to participate in a big event called the Fashion Flash Night for the top ten designers in Poland. We are super excited as it was a key event for one of our competitors for quite some time. Now we got the chance to be there and we cannot blow it!
How do you choose people for your team? What type of personalities or what qualities are you looking for?
The person absolutely needs to be driven and committed. I'm interested in people who can keep up with the processes and think in an entrepreneurial way. Also people, who are passionate about beauty, because otherwise you simply don't feel it. My people need to feel the art of beauty—that is why I'm also asking them at the recruitment process about an art exhibition they've recently seen, their favourite designer, etc.
As for me, I am super excited to work for Notino and I see how dedicated people are to this company. People have a strong bond with this company, they love it and they are very loyal. It brings me to the point where I feel like I'm in the right place.